Ok, so I got parts to throw my friend's comp together and it's going pretty well... I guess.
I've got a couple questions, and I'd like some suggestions on other possible problems.
Specs-
Old PII case ATE form factor
Biostar G6100 mobo (so far so good, overheating question later.)
Sempron64 2800 So far so good.
640mb RAM (512x256, 128 for onboard gfx)
6gb HD (old)
2gb HD (very old)
DVD and CDrw (Old)
Tt 430watt psu (new)
Ok, first things first, everything fits in the case but the psu.. it's too long... so I've yet to come up with a solution.
Here's what it currently looks like...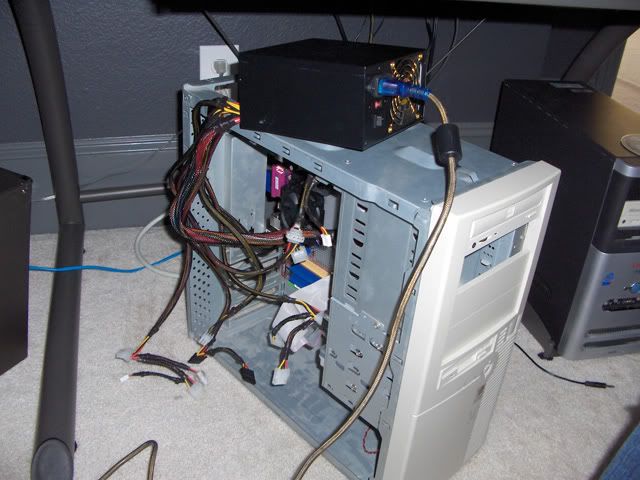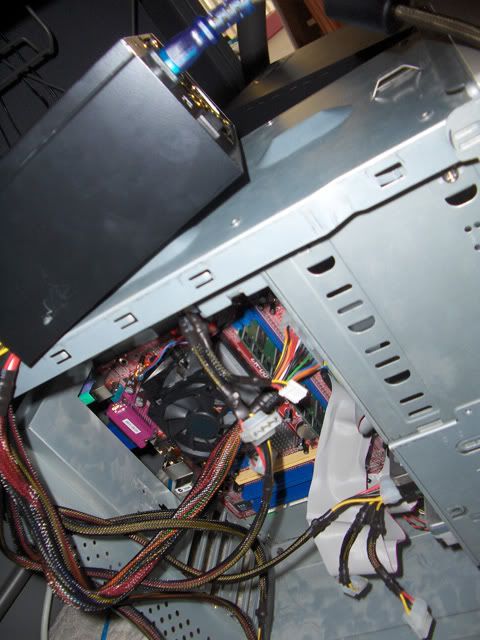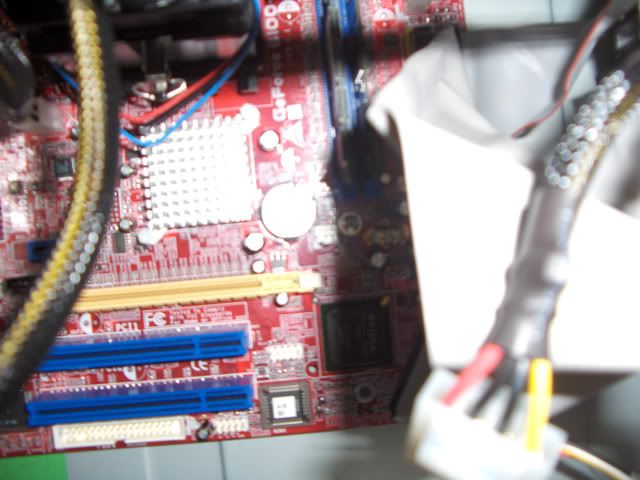 As you can see there's some problems... Here's my first question, I'm worried about the north and south bridges overheating... I'm going to try to talk my friend into going to Fry's and just buying a cheap new case that can fit the psu, and actually has airflow.

Second question, should I do anything system inensive like play farcry or run 3DMark? I heard you have to let a system 'burn in' for the first 3 days or something.

Thanks.

__________________