Did your video card come with any adapters?
My x1900xt came with a DVI to S-video adapter, That I am using.
You can use whatever your TVs inputs are. (lowest quality to highest quality) S-video, component video, or HDMI.
If your audio out on your PC doesn't have RCA out, You will also need a 3.5mm to RCA cable or adapter to get sound out of your TV.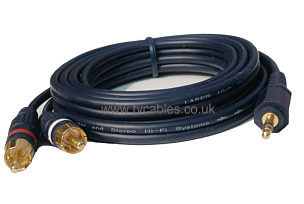 If you still want to use headphone/PC speakers with your setup, You will need a 3.5mm Y adapter to plug into your PC, Then you can plug your TV into 1 of the outputs and your headphones/PC speakers into the other output.
I hope this helps
__________________