Foobar doesn't seem to get much of a mention around here so I thought a thread dedicated to posting your theme(s?) would give it a boost.
Just finished migrating it to 0.9.5 build.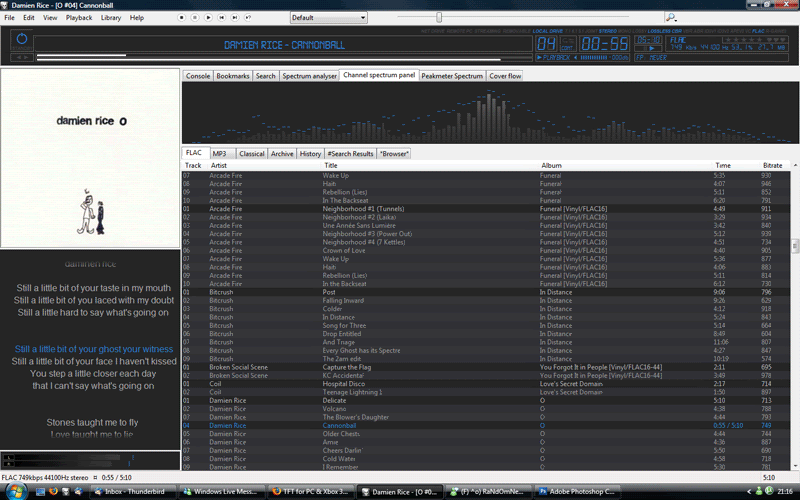 (Click for full sized.)
I wanted to get the new builds spectral analyser incorporated into it but no bite.
__________________

__________________

Cisco CCNA, Comptia A+, 1/3 through CCNP