Hello everyone...
I had this weird problem last week suddenly on one computer that stopped doing send/receive where it will start and stop on 50% then give me error message.
Later after around half an hour it moved to all computers on the network.
I restarted the server 2003 and checked the antivirus and the firewall on it but nothing changed from old settings that used to work... so I don't know what was is the reason of this.
We connect to the mail server through an ADSL line using POP/SMTP.
Everything is going good on the other side where the mail server is installed.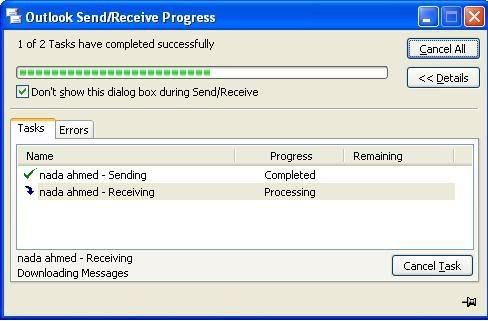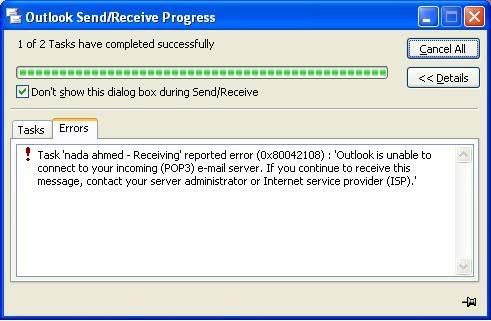 The prb was suddenly solved on the same day by itself...
Then today from early morning it came back now and I found this on one of the computers..with the send/recv prb back again..
I dont know where to start from now... please help me...:freak: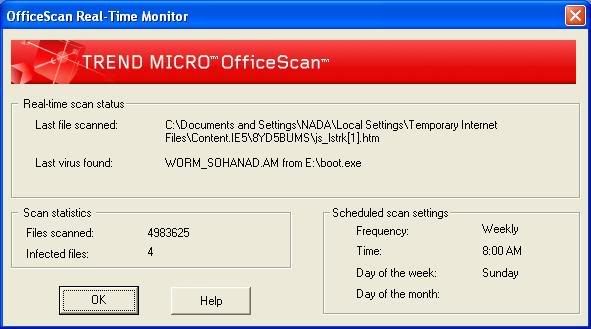 __________________