Gateway NV53 with Windows 7
The problem:
I turn my laptop on and the screen doesn't respond, but the power and battery lights are on. I tried connecting to an external monitor and it still doesnt work. I had it looked at by Tigerdirect and they said the motherboard was most likely bad. I decided to open up the laptop myself and I found these metal pieces that were taken out of their place. I don't know what they are called or what purpose they serve for the laptop.
Here is a picture of what I am talking about: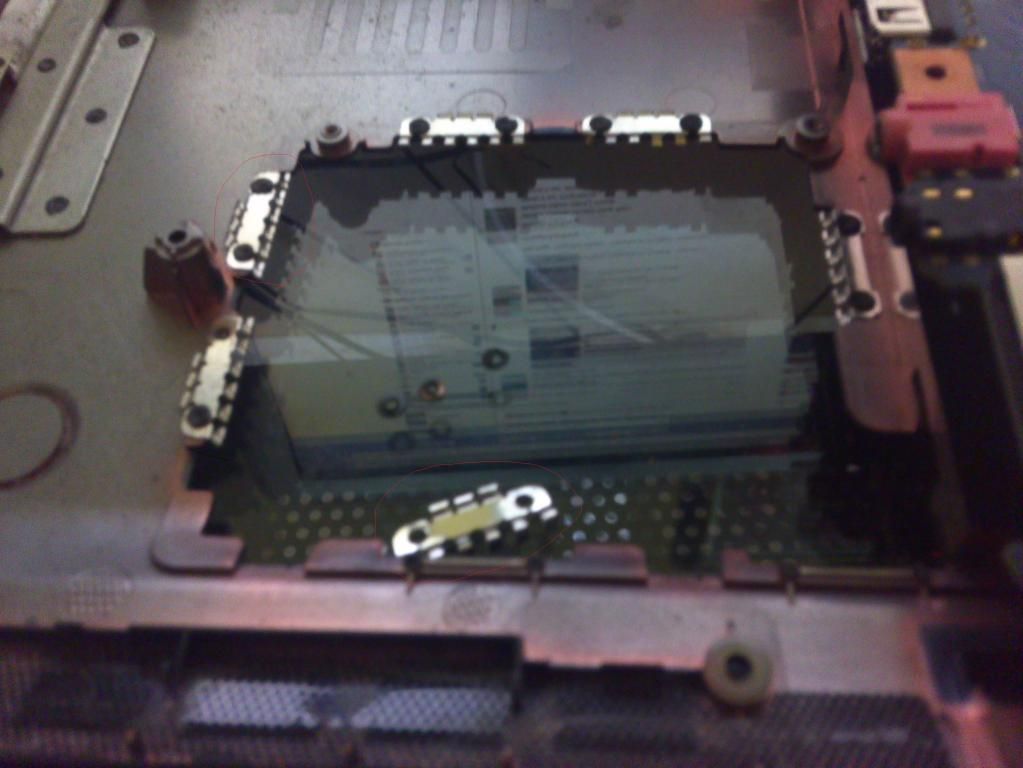 Thanks!