Quote:
Originally Posted by
Lexluethar
Just make sure the battery you purchase is FOR your model of laptop. You cannot use a battery that isn't made for your laptop - otherwise you may ruin the laptop or have the battery malfunction and melt corrosive acid on ya
JUST Acid? We're talking Lithium Ion here, those things EXPLODE when you use the wrong one :P
Remember the Dell incident?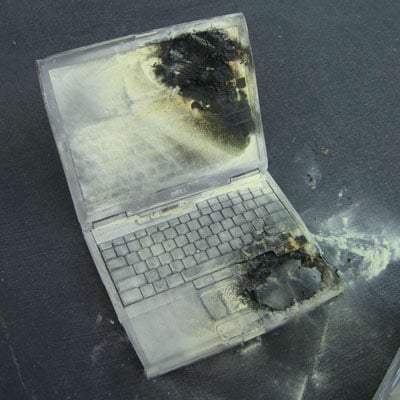 However, IBM doesn't make ThinkPads anymore. If your ThinkPad is a Lenovo ThinkPad (with IBM branding, but made by Lenovo) then Lenovo should still offer batteries. If yours was a pre-Lenovo ThinkPad, your only option is to buy a 3rd party battery. You can probably find official ones on eBay, but they'll be old, and old batteries don't function well, so I'd advise you not to buy those (unless yours is a newer model, of course). I bought a no-brand battery for like $50 with more mAh than the original for my A21p and it works pretty well.