EDIT: I meant to put this in troubleshooting... sorry about that...
Basically it hangs for around 10 minutes at the start-up screen
"Graphics by ATI Radeon 9100 pro IGP
HT Ready"
and then after that it makes the usual clicking noises and eventually starts, but then hangs permanently (or at least for as long as I've left it - 20 minutes or so) at the windows startup screen, at which point I have to reset it (I think) and start windows using the last good configuration. If I hit f8 and do that first, I can avoid this, but I have to do it every time I restart the computer. Plus it's the initial ten minute wait that bothers me.
I never turn off my computer, because I'm worried I won't be able to get back on. Whenever I've had problems before, I've been advised to update the drivers, but I'm always getting the drivers from the same place (the cd that came with it), so I'm not sure if there's something else I'm supposed to be doing.
Basically before I restart again, I'd like to be sure I've done anything I need to.
Here are screenshots from CPU-Z and dxdiag. Is there any other information that would be helpful?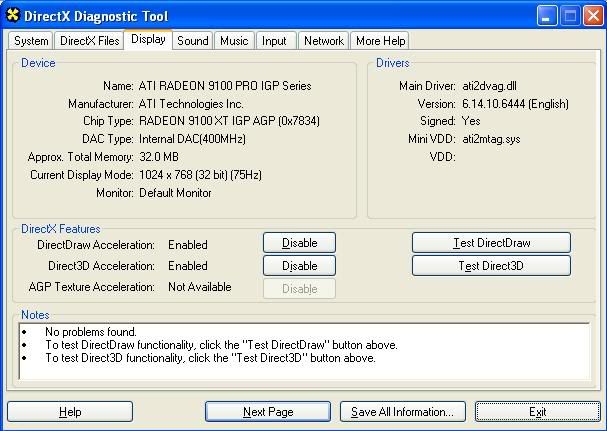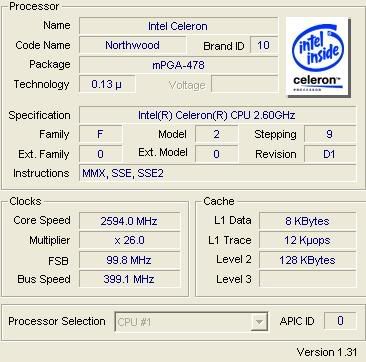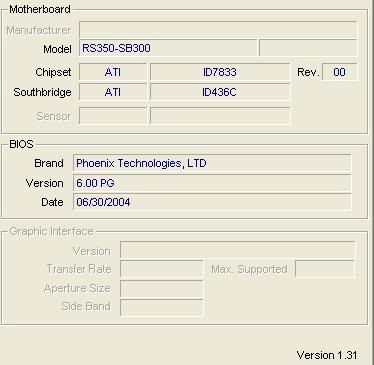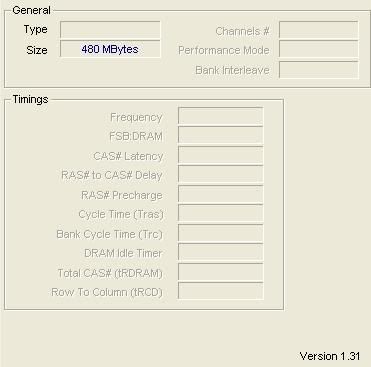 __________________