Uh hello again. Its my next topic in short time heh.
Windows 10 1803 actually.
A spam of:
WHEA Event ID 19 CPU-corrected hw error
A corrected hardware error has occurred.
Reported by component: Processor Core
Error Source: Corrected Machine Check
Error Type: Cache Hierarchy Error
Happens only on idle. Clocks are jumping and voltages are jumping too on idle, but its normal i think.
SO maybe VDROOP? But if VDROOP why it wasnt happening when i was plugged with 1080 ti aorus. Heh?
During games,benchmrks no whea loggers.
Yeah i know its january ( it happened in january too but it stopped until i plugged in october 2080 ti )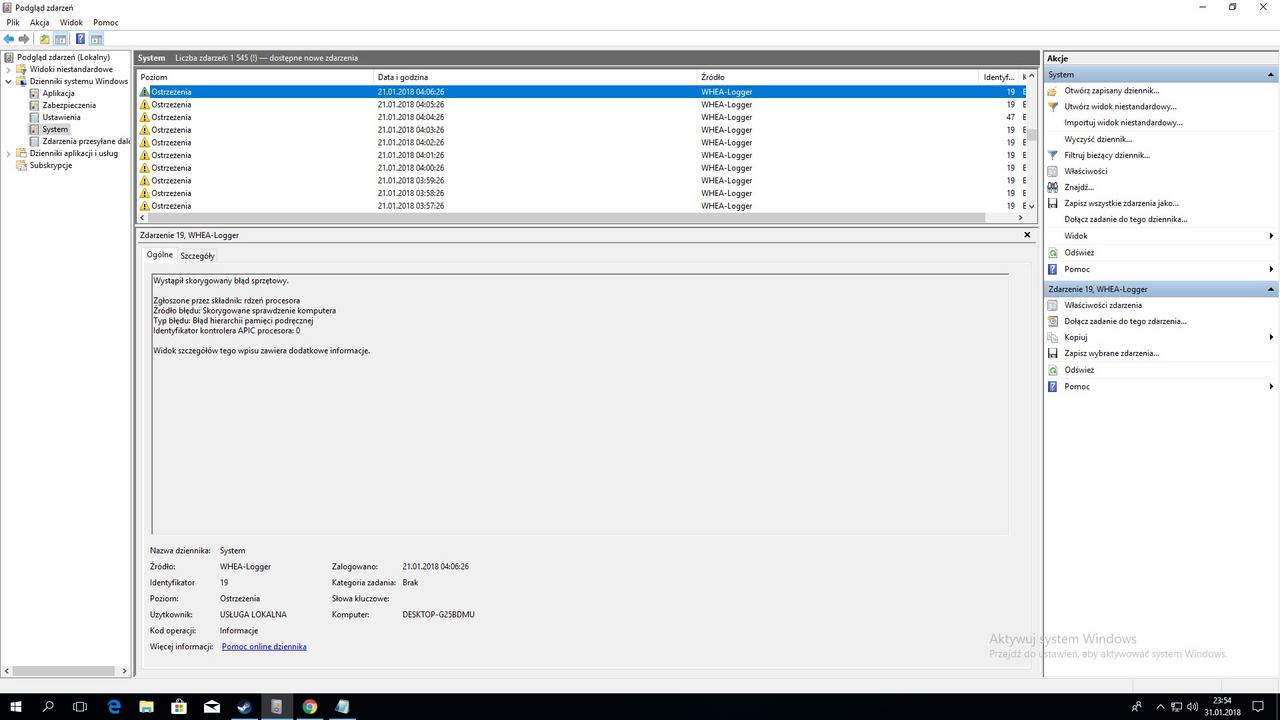 My pc:

8700K ( MCE is on )

2x8GB DDR4 3000MHZ GSKILL

Corsair 750rmi

Asus Z370 Pro Gaming ( bios old from august 2017 )

Gtx 2080 Ti Gigabyte Windforce ( actually ). On january i had Aorus 1080 ti.

1xssd , 1xHdd

Conclusion: It happened again repeatedly after plugging Gigabyte Windforce 2080 ti . That whea-logger 19 cache hierarchy error ( warning ). Windows 1803 the newest build ( KB ) installed in 05 may.

Each warning 1 minute only on desktop/idle. When gaming or full load , not warnings.

Also pc stable,no errors,crashing. Any ideas?

__________________