Sorry for the late reply, been relatively busy the previous week...
Anyway, I've got some images of my computer. These two are of my card in the lower PCI-E x16 slot: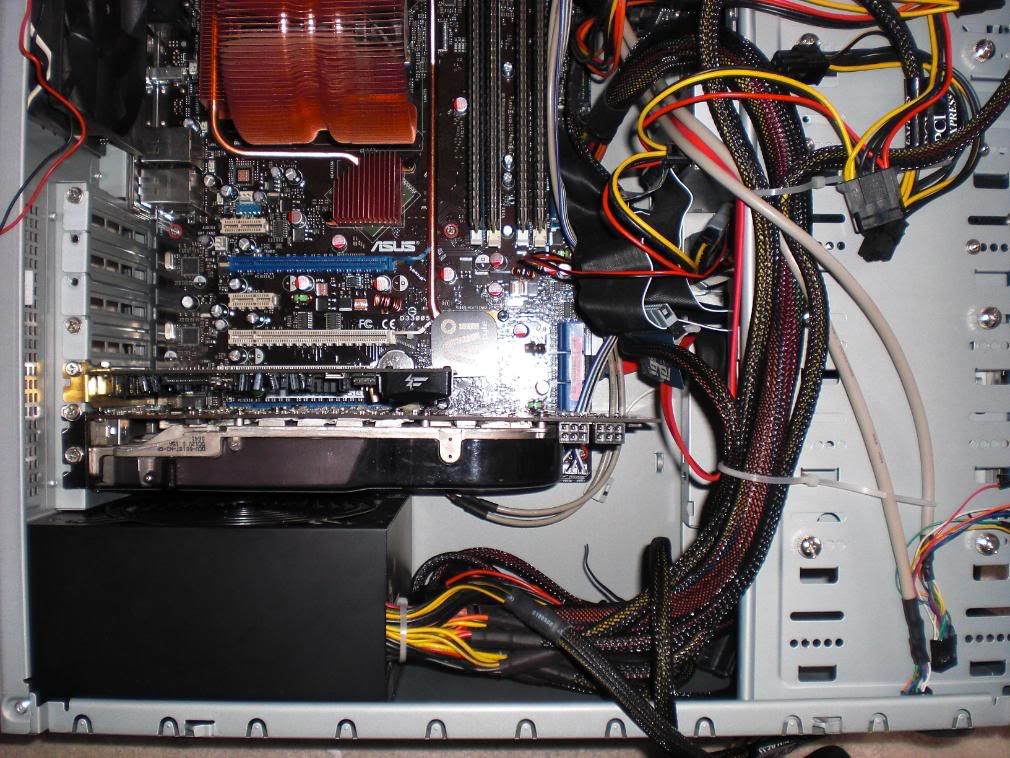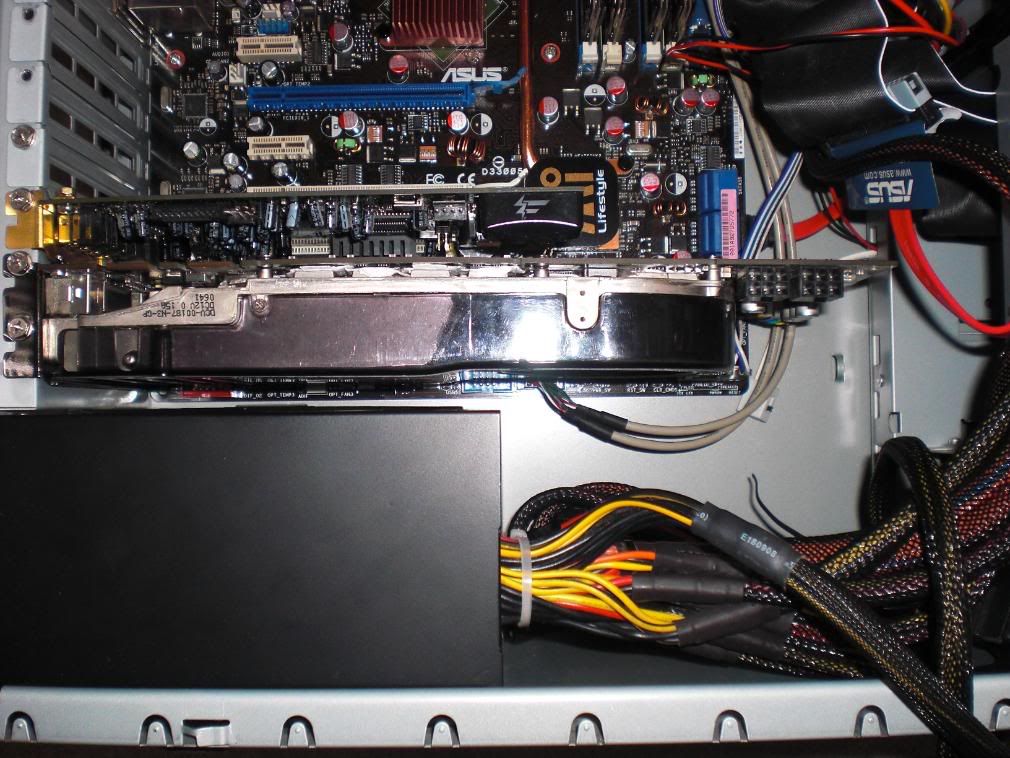 As you can see there is a very big gap between the bottom of the case and the unsupported side of the graphics card, therefore wedging sticks or what-have-you isn't going to work at all. You can't see it in this image but there is a slight bend in the card as you go further towards the front of the case, so the weight of the GPU fan housing has really played its part in the connector problem. I also have a 120mm intake fan in front of the card blowing air over it so I can't put anything there that will prevent air flow getting to this beasty card.
On the subject of wedging the card up, I just placed the 8800GTX in the upper PCI-E x16 slot using cables to try and prop the unsupported end up:
So far it has worked fine without having to push the card up myself during boot up (the PCI-E power cables are in front of the graphics card in the above image and not wrapped around it by the way). I used the DVD-ROM Ultra-ATA cable to keep the card up (although I think cable is only holding the card up a very minimal amount, but probably sufficiently enough), however I'm a bit worried about whether the airflow to the card is hindered. The 120mm fan that would be blowing directly onto it is now blowing millimetres beneath it and might be ok... having said that theres also another 120mm fan blowing above it (directed at the CPU cooler) and a 200mm fan blowing in from the top of the case so probably nothing to worry about.

Anyway back to the matter at hand... are there any possible workarounds, other than the one I've used for the top slot, that I could possibly use for use of the card within the bottom slot?

__________________