I am running 2 identical Seagate HD's in RAID 0 with Promise FastTrack controller built into Asus P4C800-E Deluxe. Everything seems to be running ok; its recognizing new drives as one. Using Sandra's file system benchmark I got 71mb/s:
http://img.photobucket.com/albums/v1...mBMCdrive1.jpg
Image too large. Click link for image.
My question is why does it show a SCSI driver in device manager and not the sata drives I am using? Do I have the wrong driver loaded?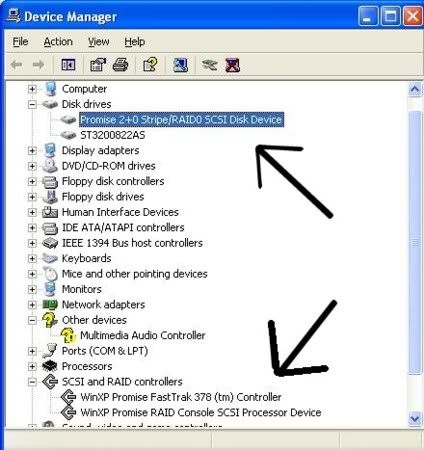 Also, it came with the "Promise Array Management Utility". Do I need to load that or would I just make more problems for myself?

__________________