Re: "Null" process issue
---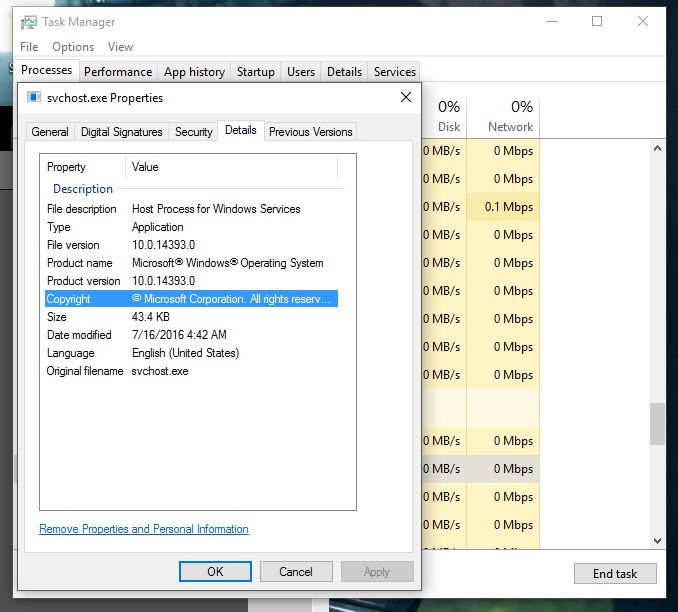 Came back to this a month later because problem came up again. I downloaded and used Process Explorer and both Task Manager and Process Explorer say svchost.exe. Path, command line, etc dont show up either. I am hesitate to try to end the task because it indicates that it will crash Windows.
UPDATE:
http://www.file.net/process/null.sys.html
Found info exactly what this could be. Reading into it now.
__________________
--Windows 10 Pro 64-Bit
--AMD Ryzen 1700x @ 3.4GHz w/ MX-4 and Corsair Hydro 100i Liquid Cooler
--Corsair LPX Vengeance Black 16GB (2 x 8GB) DDR4 3200 DRAM
--EVGA GeForce GTX 960 SuperSC ACX 2.0+ 2GB GDDR5
--ASUS Crosshair IV Hero AM4 X370 Motherboard
--WD BLACK SERIES WD2003FZEX 2TB 7200 RPM 64MB Cache SATA 6.0Gb/s 3.5" HDD
--SAMSUNG 840 EVO MZ-7TE250BW 2.5" 250GB SATA 6Gb/s SSD
--Corsair Obsidian 750D Black Aluminum / Steel ATX Full Tower Computer Case
--Corsair Professional Series 860-Watt AX860