I have 16GB as seen earlier, but I guess with Commit being so high it's wise to leave my pagefile alone for my situation.
So, here's 64bit Diablo III... Quite a step up in RAM consumption, and the new graphics options make it much prettier.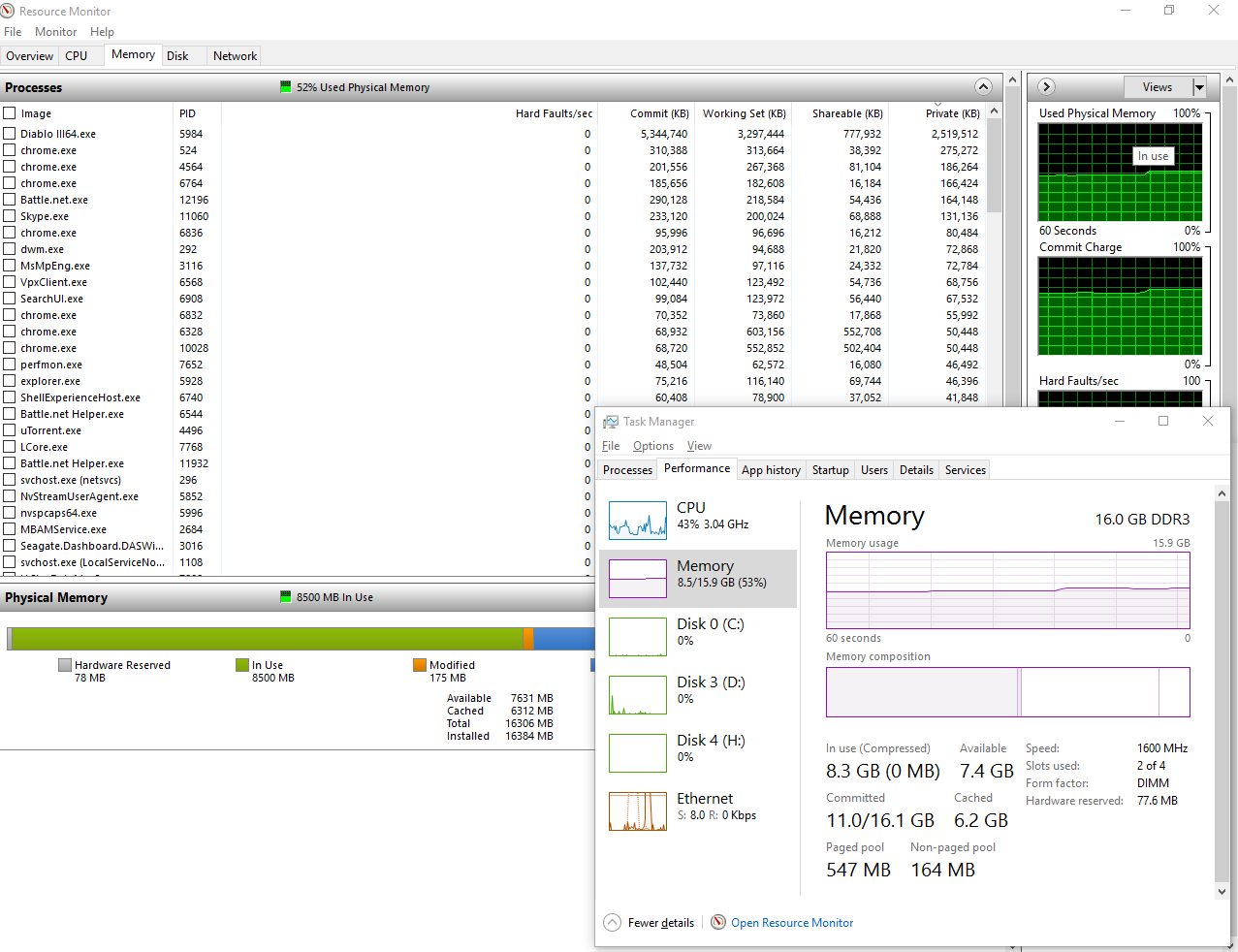 Going from a commit of 2GB to 5.3GB, and notable performance increases for me.
For ****s n giggles.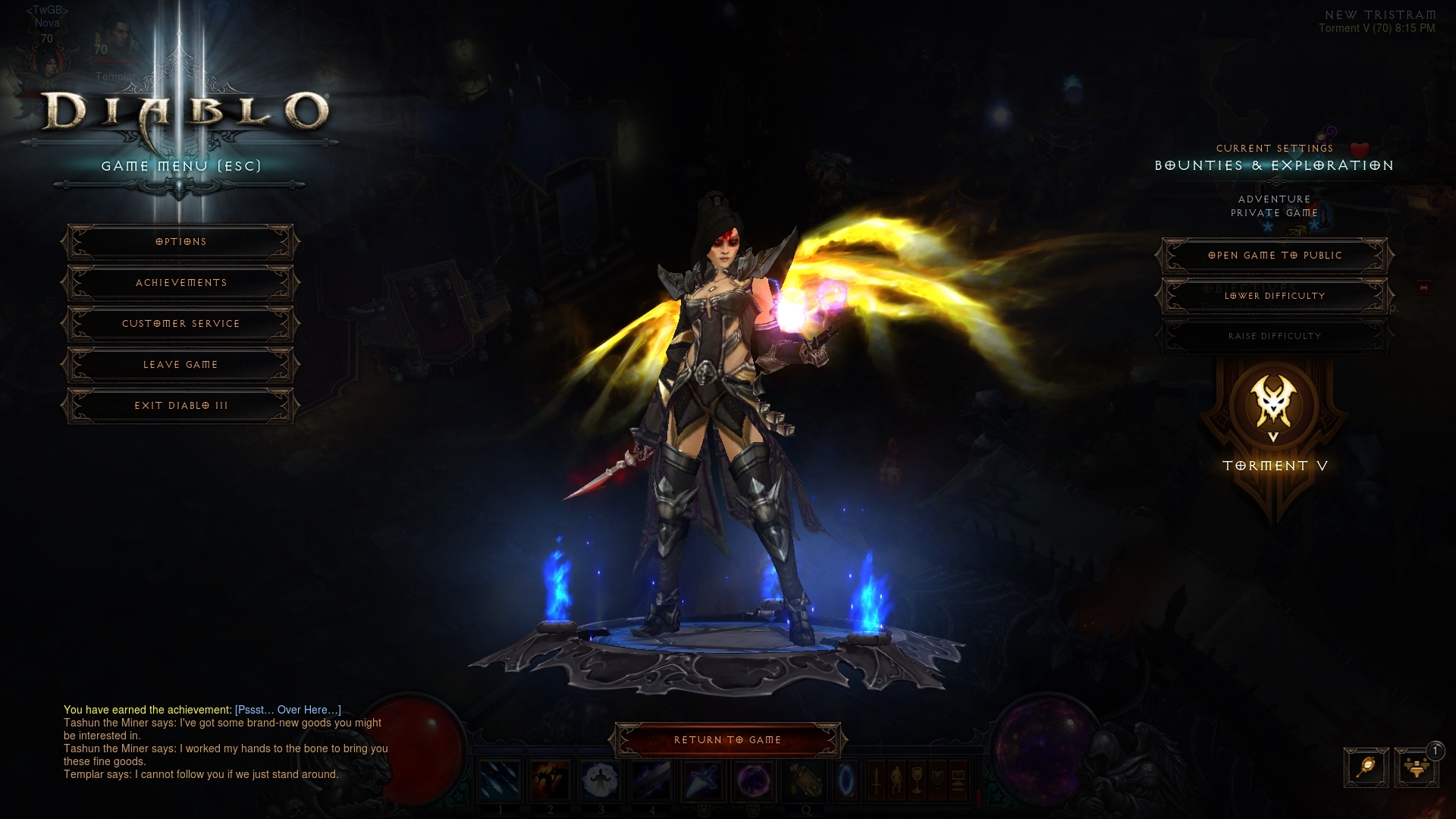 __________________