Review of the Audio Technica ATH AD700,
iBasso D2+ Boa AMP/DAC, and
iBasso BC05 Line Out Dock cable
Received my Audio Technica ATH-AD700's and iBasso D2+ Boa as well as a iBasso LineOut-Dock connector to take a pure line out signal straight from my iPhone. The iBasso D2+ is a nice bit of kit. Well made all metal, small, Alps potentiometer, Wolfson DAC chip and nice headphone amp too. It serves as an AMP+DAC when plugged into PC with USB and headphones are plugged in. Or just a DAC with USB plugged in but instead of headphones, a line out cable from the Aux In/Out connector. Or just an AMP if plugged into an iPhone via line out dock.
So yeah, the amp is a versatile bit of kit. I was originally going to get just the ATH AD900's but decided to get a cheaper set (AD700's) and get an AMP as well. I don't want to talk about audio quality from the amp or 'cans until at least 24hours burn in, but so far i am glad with the decision i made. The amp actually requires up to 500hours to reach its final sound signature, the headphones probably 100 hours. 24hours will do for this initial review; I may update it later if I notice substantial changes.
The cans are so comfy, Audio Technica's auto adjusting support system is ingenious, and doesn't have the clamping notorious with other cans - Sennheisers in particular. They have a cable coming from the left ear-cup which terminates in a 3.5mm jack. This was a bit odd, i expected a 6.3mm jack. But i think the idea was that because these are low impedance (35ohm) cans that they could be drove by Portable media players, hence the 3.5mm jack. Not to worry though if you need a 6.3mm jack, it has a nice screw on converter jack included. And apart from basic documentation, that's all that's included with the phones.
The iBasso D2+ Boa comes supplied in a crappy looking white box. The kind of white box you would expect to buy full of screws at a DIY store.. But oh well. It's a fairly small company and manufactured in china so it makes sense. Fancy packaging would add to the cost too. It does have a nice few extras, a well-made USB to Mini USB cable, a genuine leather pouch - which is actually really nice soft leather. Perfect size to fit the amp inside it, of course. It also includes a AC power USB plug, as the iBasso D2+ has a built in lithium battery which is charged by USB. They claim up to 38 hours battery life, i expect quite a bit less. But anything more than 10 and I'm happy.
The iBasso D2+ also has a gain switch for impedance matching. The switches are very nice solid switches. They take a good bit of force to switch. This is good, as a portable unit you don't want it changing in your pocket. The other switch on the back turns USB charging on and off to preserve battery from being constantly charged when used with the PC - a nice touch. A blue LED on the front indicates power (the unit is turned on by twisting the volume control). A dimmer red LED on the back indicates a USB link. A smaller, again dimmer orange LED indicates USB charging.
There is not a lot to talk about with the iBasso CB05 Line Out Dock connector. It's a nicely built short cable. The iPod connector seems to work with the iPad and iPhone 4 as expected, although it is not officially supported. The connector also has two plastic clips you push inwards to release from the iPod/iPhone, so it can't fall out easily. The cable itself is of the flat type so it can bend over easily, perfect for the type of configuration you might put in your pocket (iPod, with the amp attached on top or underneath it). The cable, like the amp, is supplied with a nice genuine leather pouch.
The headphones cost £109.96, the iBasso D2+ cost £169.96, the iBasso CB05 cable cost £26.95 (Yeah.. for a 8.5cm cable). All were purchased from hifiheadphones.co.uk – who I couldn't fault. Ordered 2am on Tuesday 18th and they arrived 12:56pm on Wednesday 19th by Royal Mail Special Delivery before 1pm.The people at Hifiheadphones were kind enough to supply a free lolly with my order. Seriously.
I apologise for the structure of this quick review, it's a bit all over the place. I'll fix it when I update it for audio quality. But now for some pictures! I apologise in advanced for there poor quality too.
The iBasso D2+ Boa AMP/DAC
Rear of iBasso D2
Top/Side of iBasso D2
iBasso CB05 Line Out Dock Cable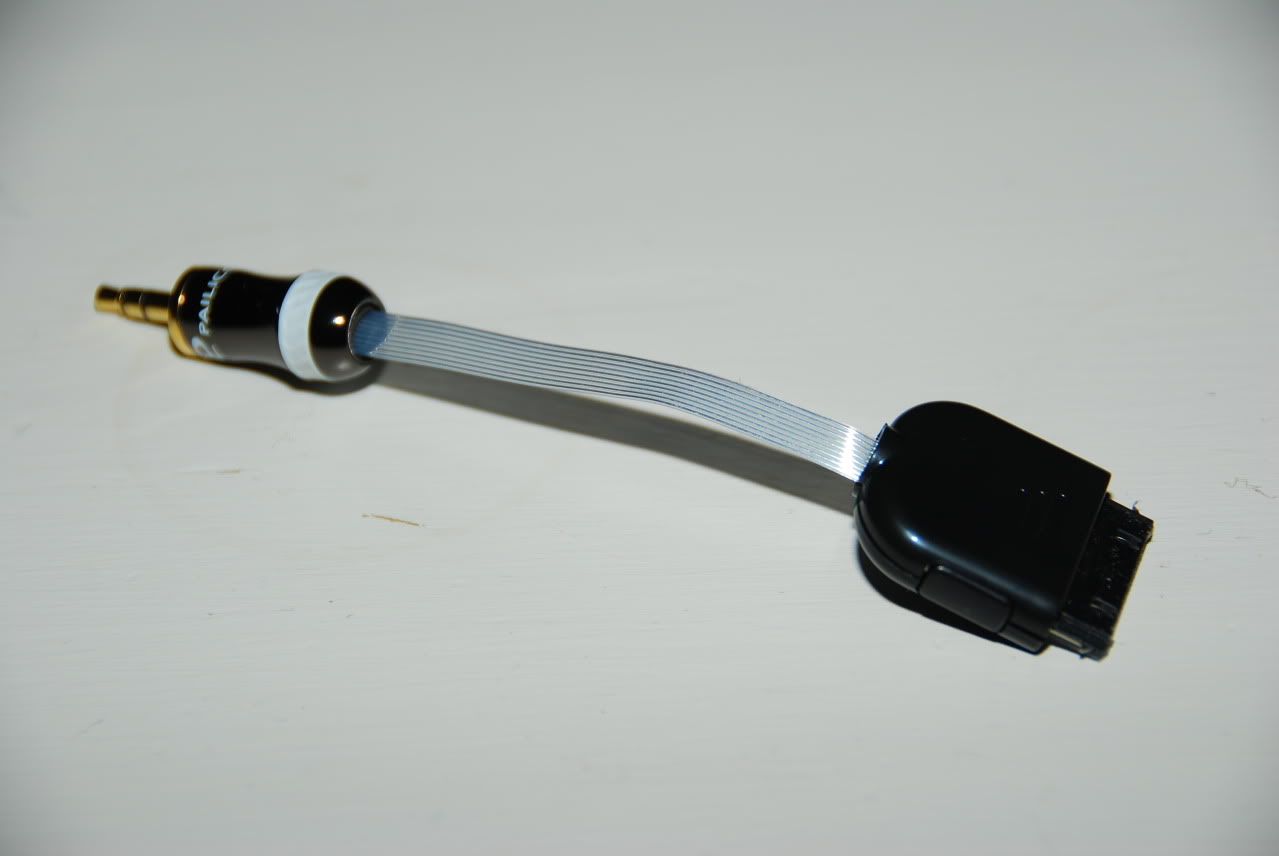 iBasso CB05 Line Out jack
Audio Technica ATH AD700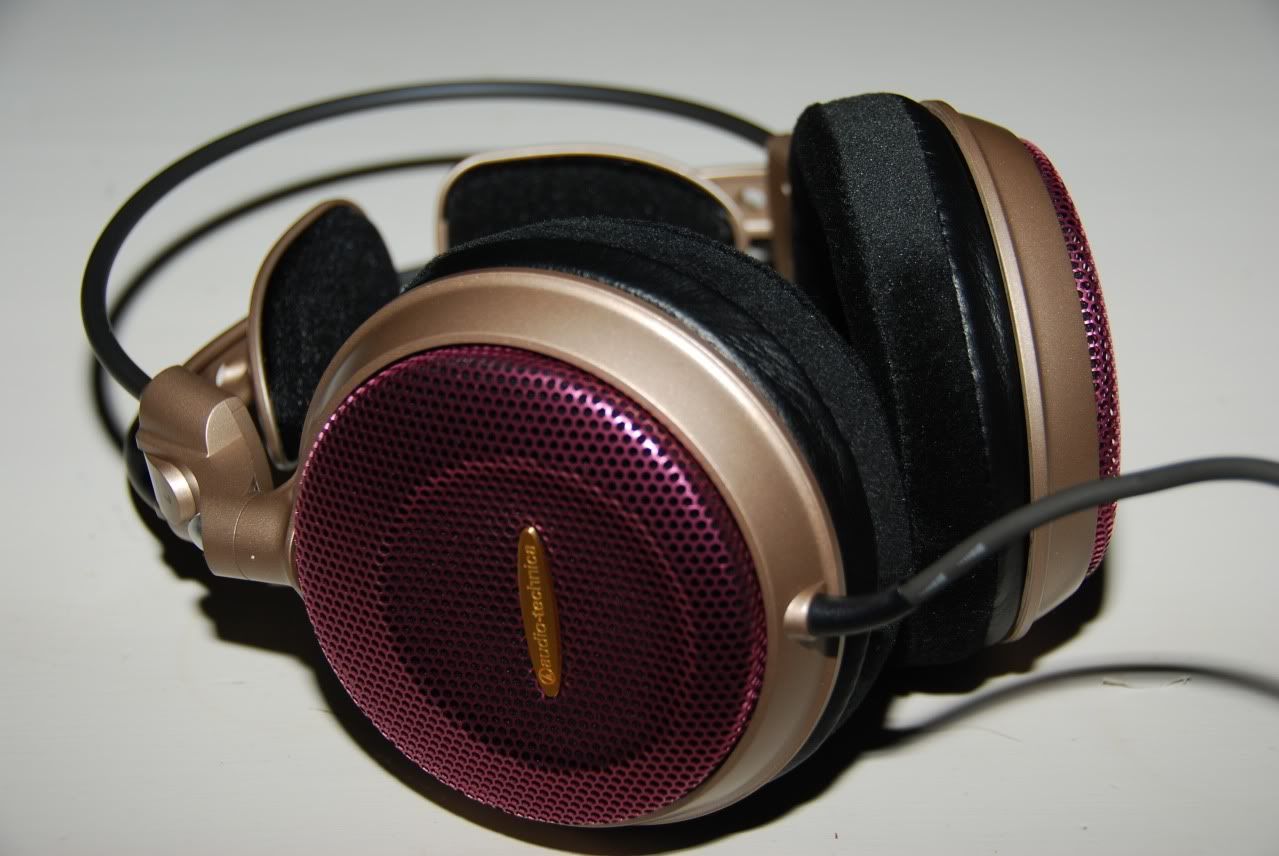 Audio Technica ATH AD700 Left ear cup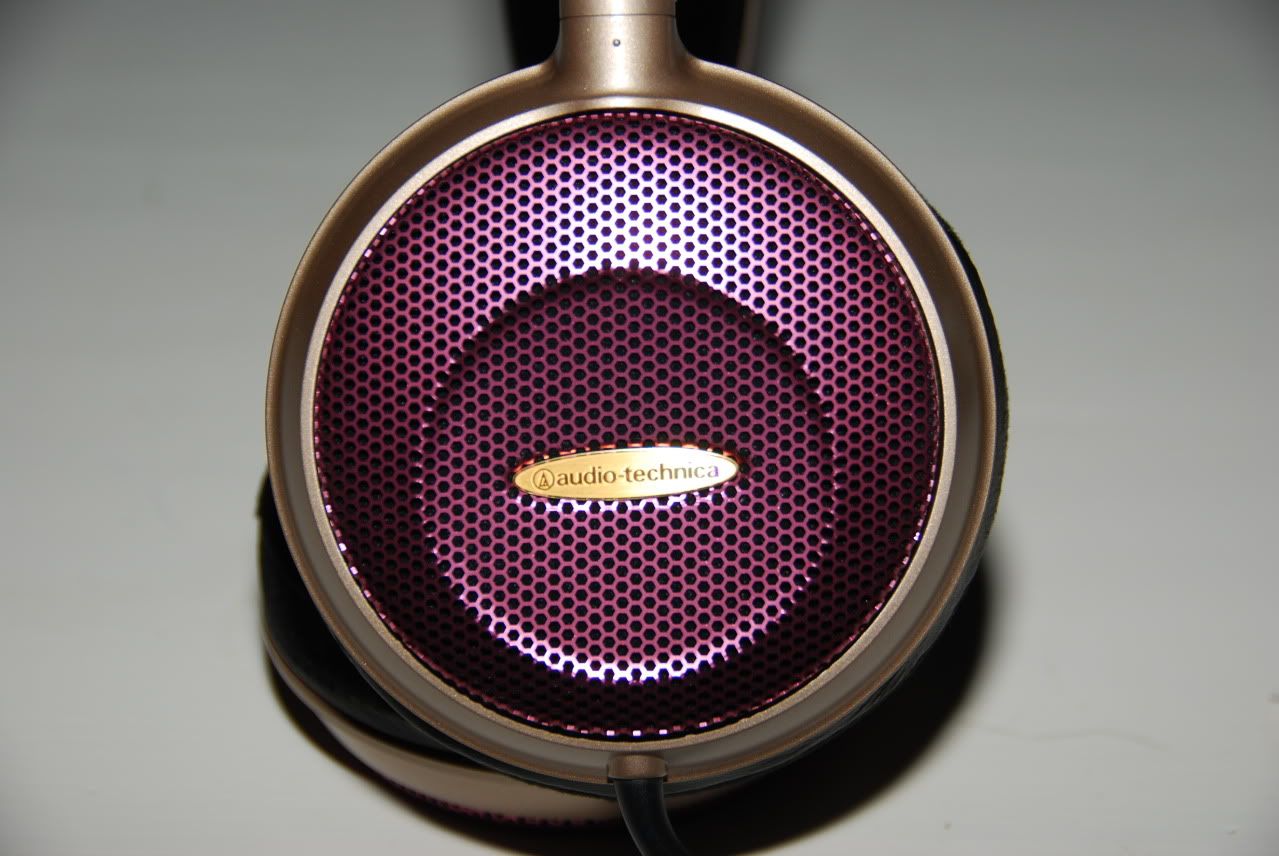 Audio Technica ATH AD700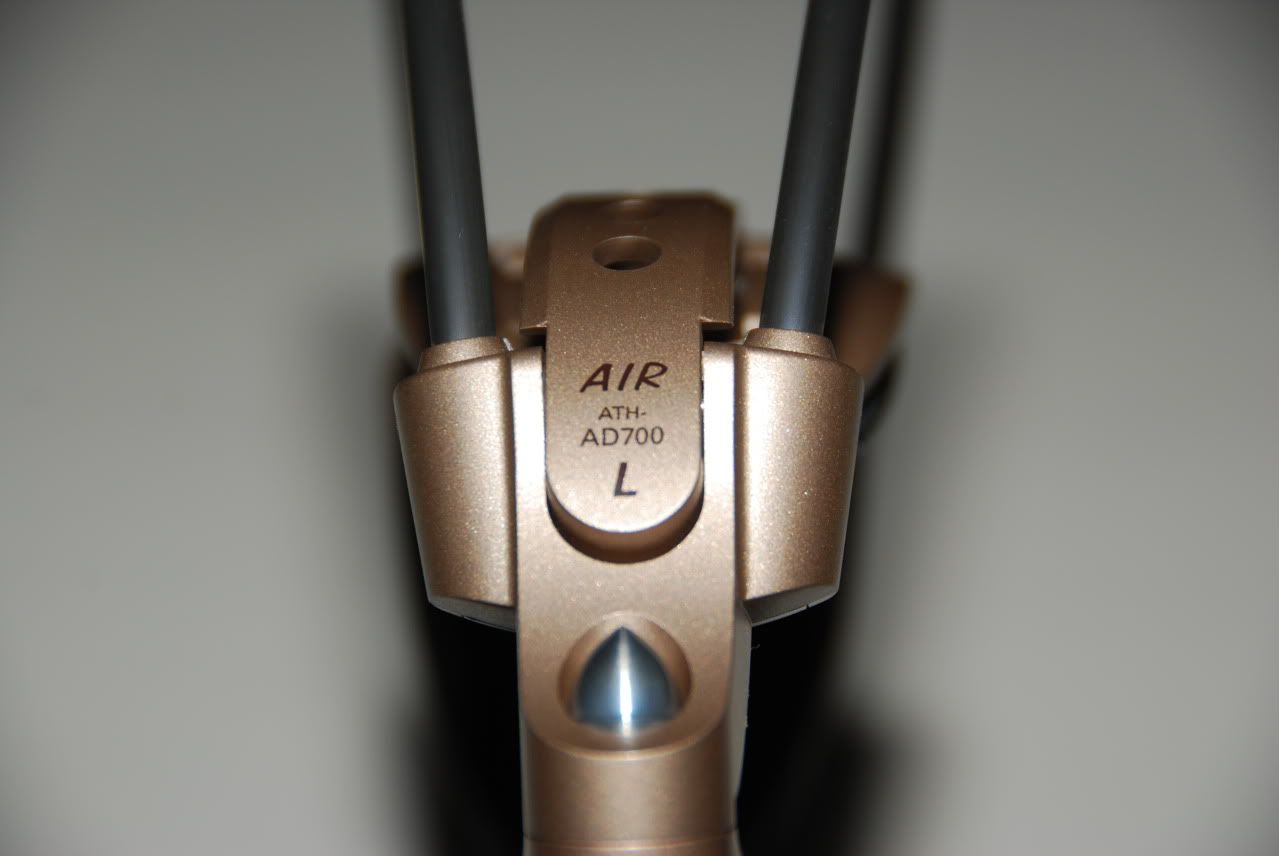 I will update the review with my opinions of the audio quality once i have gave them sufficient time to burn in.

Thank you all for reading !

__________________