Harmony
It's been two years since my last Mod (
Past Mods | 3rd Dawn Mods
) The Little Black Box and I'm ready to step in the ring and build another custom rig.

I wanted to step it up a notch with this portable LAN rig while still not compromising on performance, innovation, or appearance.
Sneak Peak of what is to come.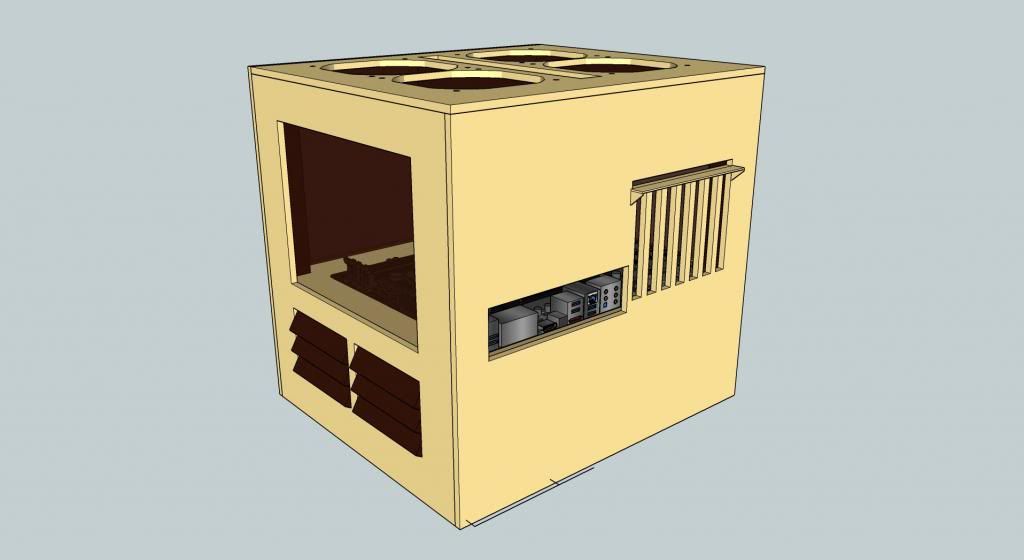 Main Colors
- Vanilla Sands
- Copper Brown
Accent Colors
- Dark Reds
Main Rig Features
- Interchangeable components
- Peak Performance Parts
Exploded Views, Color Template and descriptions of each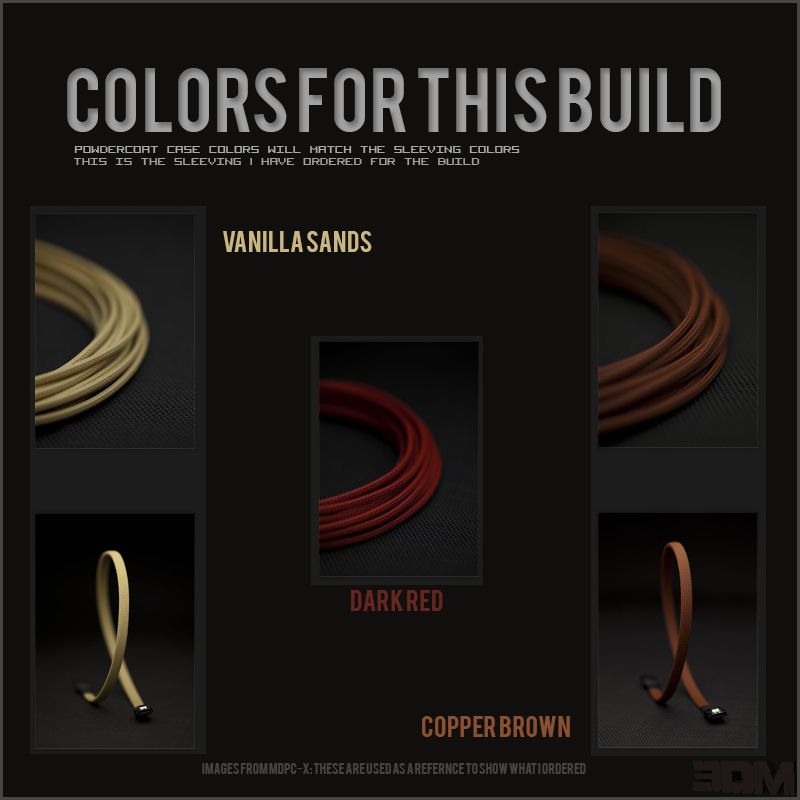 This will be the back of the case, the back plate design will allow for a use of an I/O Shield. This will allow for future upgrades of motherboards and processors. The back plate also has 7 PCIe slots allowing for upgrades to GFX's and also making it possible to put cards in SLI ( Which is planned )
This is revealing the bottom of the case, The mesh grill adds character to the cooling tunnel for the PSU intake. This will allow my PSU to get fresh cool air from below and blow it out the back of the case.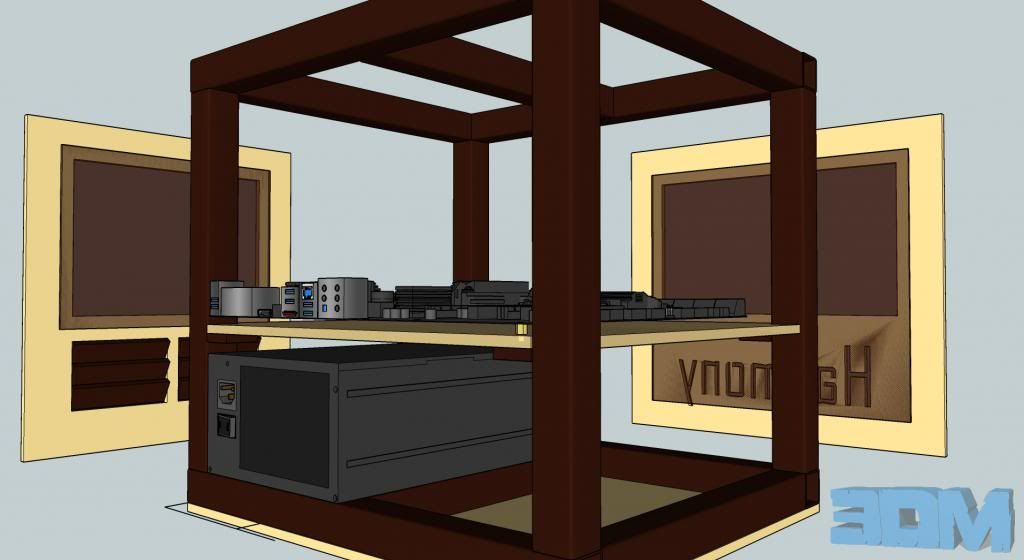 The mobo tray will be made of a vanilla semi-translucent plexi and will be grounded. It will also have the a cutout below the cpu to allow for easier access to mount necessary coolers. It will also feature multiple atx and micro-atx screw patterns.
This view show the top of the case which will allow a carrying handle to be mounted to the frame for worry free transportation. There will be 4 120mm fans that will be available to be connected also.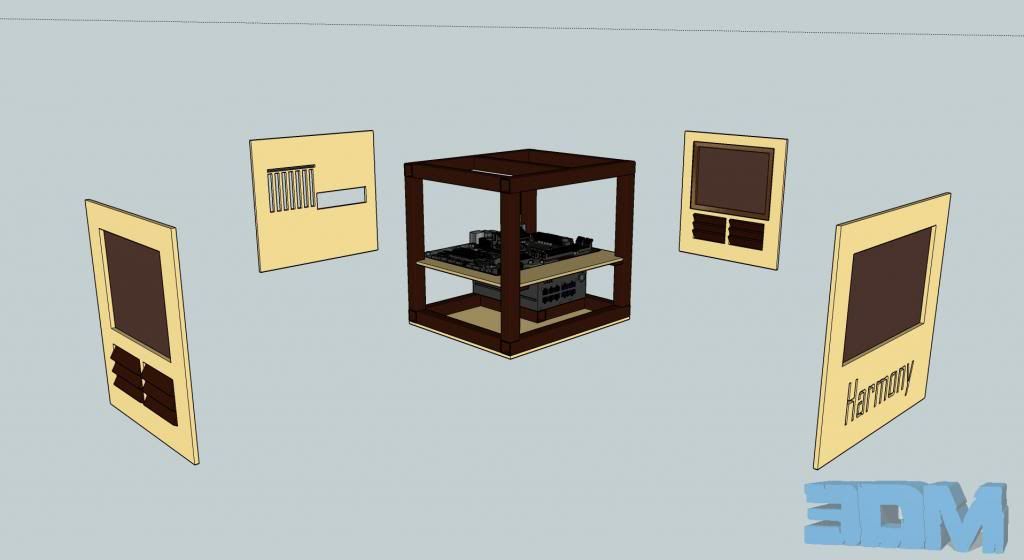 Another exploded view showing the design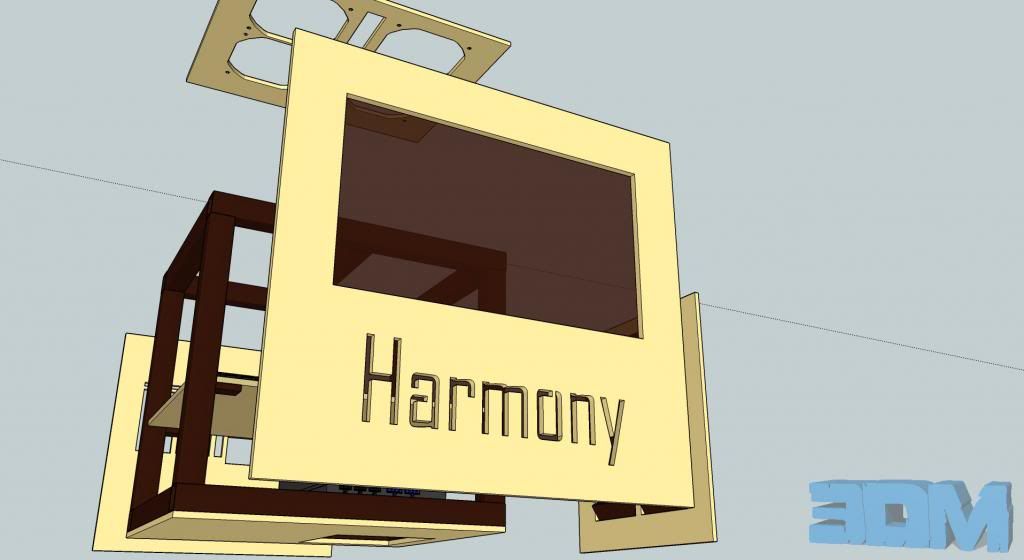 The front of the case will have the name laser cut out and will allow light to shine through allowing illumination.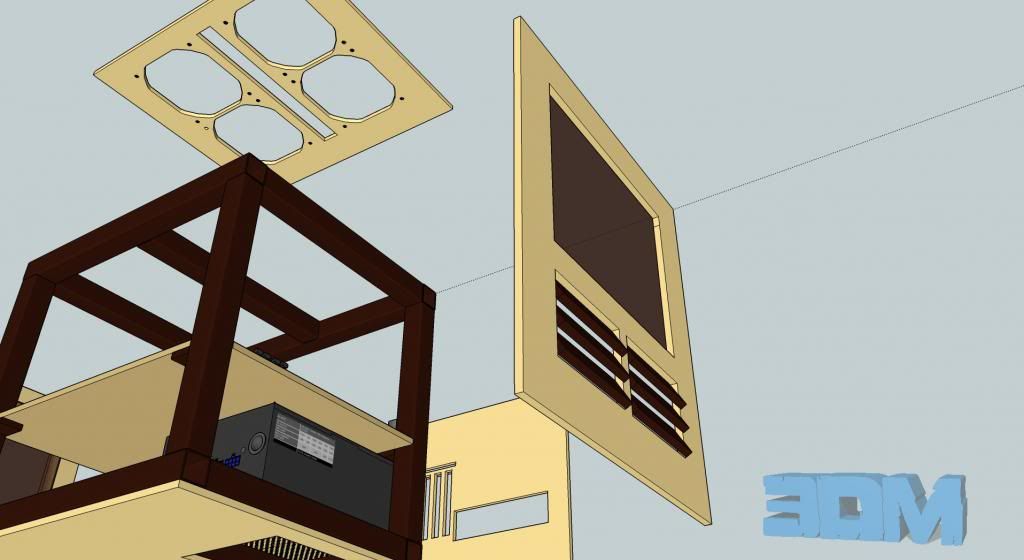 The side plates will have angled grills allowing for air to be sucked through to keep the case and a reasonable temperature. Semi tinted brown plexi will allow the viewing of the interior components and wiring management.
-----------------------------------------------------------------------------------------------------
Small update. I have gotten all the aluminum for this case build and will have time this coming Tuesday to begin building the frame.
I also received my sleeving from the notorious, MDPC-X!
Custom Pin Remover.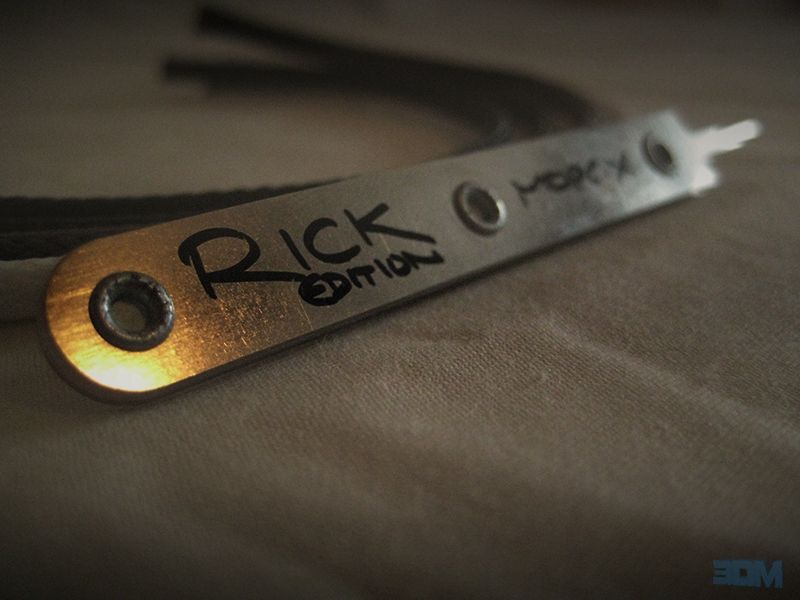 Sata Cable Sleeve.
Single Wire Sleeve.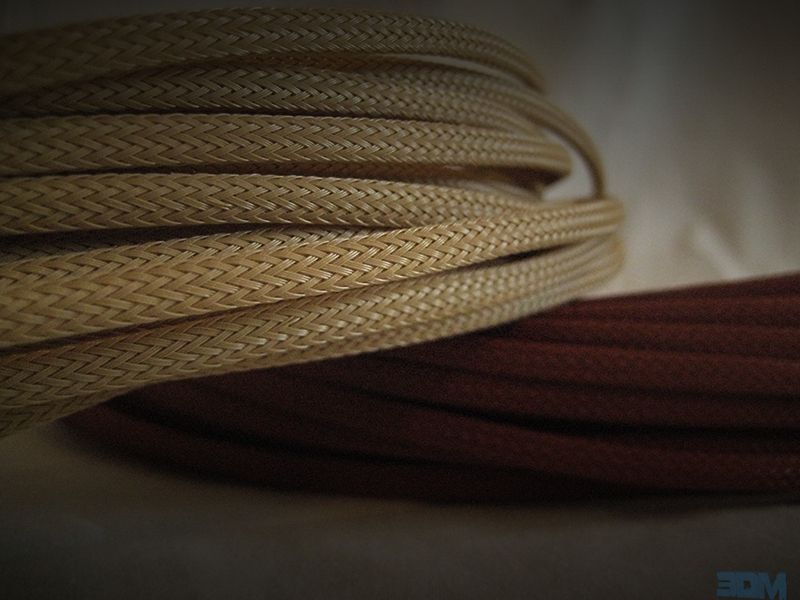 and some samples I received, great color scheme.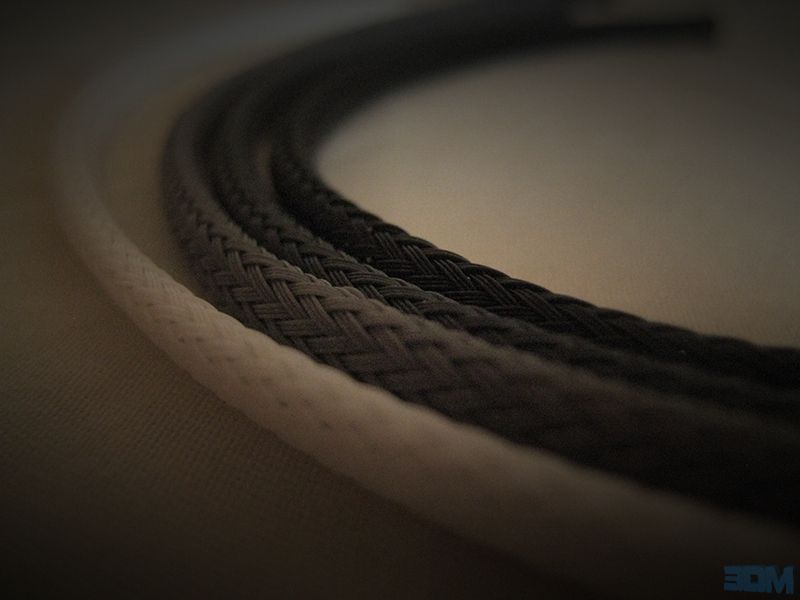 __________________